Feedback from our partners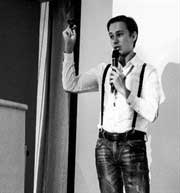 I sell goods through one-pagers. I send traffic to the goods from the target and many hostings simply fall. After repeatedly wasted money, he chose Makhost. I started to drain good volumes of traffic — hosting does not fall, but is this the main thing in our business? Diversifying his income, he began to engage in wholesale, and then info business. I began to give a referral link for registration in Makhost to students. After 3 months, I went to the control panel and was pleasantly surprised: the affiliate program had more than 60,000 rubles on its balance. Now I actively offer Makhost services to everyone, both for personal needs and for affiliates, especially for those who have their own free targeted traffic and who want a really always working hosting. Even cloud CRM fails more often. Apparently it's time for the owner of CRM to recommend switching to Makhost. Given the generous commission, not hosting, but just some kind of fairy tale. All the best))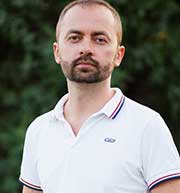 I have been working with McHost.ru for a couple of years. This is one of the most promising hosting partners in Runet. A good remuneration and a stable income is only possible due to the quality of the hosting itself. The referred client stays in McHost for a long time, which means a constant income for the affiliate partner. I work at a rate of 20%, because I am sure that the client will be satisfied and will bring me income constantly. Affiliate remuneration is paid without delay, the statistics of referred clients is transparent and understandable. Keep it up!.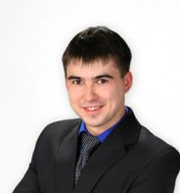 I participate in many affiliate programs of various services, exchanges, etc. But today the Makhost hosting affiliate program brings me the biggest income. A little over a year ago, I switched to this hosting, published a post on the topic of choosing a hosting, in which I inserted my affiliate link, and after a while I published a hosting review. Today, almost 100 active users are registered through my link, and I receive 20% from EACH payment of my referrals (if you wish, you can select the option "40% from each paid registration").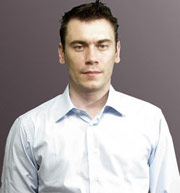 Since 2011, I have been hosting my blog and other projects only on Makhost hosting. For more than 5 years of work, there were no problems! Sites are always available, work quickly. For an attendance of 2500-3000 unique visitors per day, the Mak-15 tariff is more than enough.
I would especially like to highlight the responsive support team. The guys are 24 hours online and immediately help to resolve any issues. I also want to especially note one of the best affiliate programs among hosters in Runet. If a user registers using your affiliate link, you will receive from 20% to 40% from the payments of your referrals. For the most active partners, commissions can be increased. Great partner!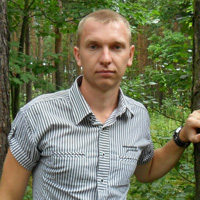 I am extremely glad that for more than 3 years I have been keeping all projects only in Makhost. The hosting works quickly and stably, so I don't notice any failures in the work of my sites. Special thanks to the online support service. The guys are on duty at any time of the day or night, promptly help to solve the problems of their customers. For example, one of my sites was infected with a virus, so technical support showed me a plan of action to detect malicious code within a few minutes.
Mchost is the leader of reputable ratings