VPS/VDS servers in Europe
10 Gb on SSD NVMe

0.5 Gb RAM
1 dedicated IP
Data-center: Dataсenter (Europe)
30 Gb on SSD NVMe

1 Gb RAM
1 dedicated IP
Data-center: Dataсenter (Europe)
60 Gb on SSD NVMe

2 Gb RAM
1 dedicated IP
Data-center: Dataсenter (Europe)
120 Gb on SSD NVMe

4 Gb RAM
1 dedicated IP
Data-center: Dataсenter (Europe)
240 Gb on SSD NVMe

8 Gb RAM
1 dedicated IP
Data-center: Dataсenter (Europe)
360 Gb on SSD NVMe

12 Gb RAM
1 dedicated IP
Data-center: Dataсenter (Europe)
Premium hardware with SSD
Mchost clients are served on Dell professional equipment with SSD drives.
24/7 support
Mchost best specialists are available 24/7 to solve any issues.
Website transfer to our hosting
When switching from another hoster, Mchost transfers sites for free and gives a month of use as a gift.
Regular promotions and bonuses
All our users regularly receive bonuses and participate in
promos
.
VPS server administration and assistance in emergency situations
If necessary, the client can order an extended paid VPS administration.
This service cost — 1000 a (≈ $14.29) / hour, minimum payment amount — 500a (≈ $7.14) for 30 minutes.
European datacenter: Datacenter.com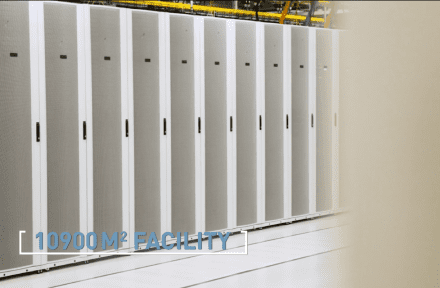 The largest IT infrastructure provider in the Netherlands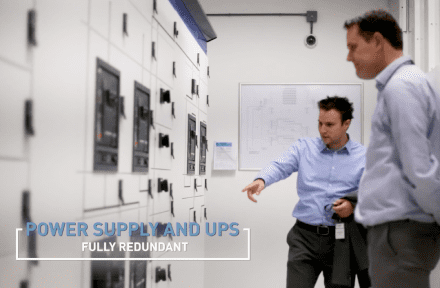 Independent DC, owned and maintained by Dutch engineers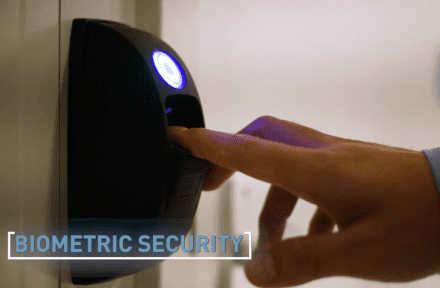 Complies with ISO 9001, 27001, 7510 and 14001 standards
All the hardware belongs to Mchost
Additional services:
Additional dedicated IP address: 200

a

(≈ $2.86)

per month;
VPS server control panels
Free control panel with a simple and intuitive interface. The main advantages are ample opportunities and simple management.
The ispmanager lite control panel, pre-installed in the system image, offers server management directly via the web interface. In addition, we provide root access to the server. Ispmanager lite license is purchased separately.
Available operating systems and VPS server configurations:
CentOS 7 (standard setup)
CentOS 8 (AlmaLinux)
CentOS 7 + ispmanager
CentOS 7 + FastPanel
Debian 10 (standard setup)
Debian 11 (standard setup)
Debian 10 + FastPanel
Ubuntu 18.04 (standard setup)
Ubuntu 20.04 (standard setup)
VPS rental in Europe
VPS (Virtual Private Server) or VDS (Virtual Dedicated Server) is a service for renting a virtual dedicated server. Renting a VPS server in Europe is different in that the hosting hardware is located not in Russian, but in European data centers. For example, Mchost has its servers in the Datacenter.com (Netherlands, Amsterdam). Datacenter.com — Reliable TIER III Data Center. It is provided with complete security systems: round-the-clock monitoring is organized; rapid smoke detection systems, gas fire extinguishing, video surveillance are installed. All this ensures the safety of hardware and a minimum level of downtime per year.
When buying VPS/VDS hosting at Mchost, clients get root access, discounts when paying for a long period, premium hardware on SSD and other bonuses: free transfer of sites from other hosting providers, 24/7 technical support via the ticket system, cash bonuses for purchasing a license for CMS 1C-Bitrix. On request, a paid server administration service is provided.
5 advantages of VDS in Europe from "Mchost"
Cheap VPS/VDS plans. The cost of a server rental in Europe starts from 462 RUB/month when paying for a year. The minimum plan includes unlimited traffic, Linux distribution (Debian, CentOS, Ubuntu to choose from), 30 GB on NVMe SSD, 1 core CPU, 1 GB RAM and 1 dedicated IP.
Payment in rubles. The price for the VPS/VDS service is calculated in russian rubles. Pay for hosting in a convenient way: by bank card, Webmoney WMZ, cryptocurrency, through the fast transfer service and other available options.
TIER III. This level provides a fault tolerance ratio of 99.982% per year. Any planned work is carried out without interrupting the activities of the data center. This ensures a high uptime for clients.
Russian speaking support 24/7. Mchost technical support works 24/7 without days off and holidays: just ask a question in a special ticket system and get an answer within 10 minutes on average.
Suitable for VPN. Clients can use VPS as VPN server. TUN/TAP virtual interfaces and NAT module are enabled by default.
Other hosting services
qwerty. In our company, you can buy shared hosting for a website, rent a dedicated server, check and register a domain name, order a paid SSL certificate and pay for a license for a content management system. These functions are available in a convenient billing panel: add the necessary services to the cart and pay for the order. The hosting control panel is equipped with the necessary functionality: PHP setup, CMS installation in one click, Let's Encrypt automatic installation.
A special partnership program has been organized at Mchost. Attract new clients via a referral link and get cash bonuses from the orders they paid: we offer up to 50% partner income for paid shared hosting. Partner percentage increases depending on monthly turnover.
Order a virtual server at Mchost and see for yourself the quality of our services!
FAQ
How much does VPS in Europe cost?

The price for European virtual servers starts from 462 RUB/month (≈ $6.6). When paid annually. Payment is made in Russian rubles.

Is VDS suitable for VPN?

Yes, you can use foreign VPS as your VPN server. Virtual TUN/TAP interfaces and NAT module are enabled by default.

In which data center are the servers located?

DataCenter.com (Netherlands, Amsterdam). The hardware is Mchost's property.

What is VPS/VDS hosting?

VPS/VDS is a type of hosting in which a physical server is divided into several virtual parts and rented out. This service is suitable for large web resources, online stores and other projects that lack the power of shared hosting.
Other popular services
Buy VPS/VDS

from 396 a per month
(≈ $5.66)

VPS/VDS SSD

from 396 a per month
(≈ $5.66)

VPS/VDS in Russia

from 396 a per month
(≈ $5.66)
Mchost is the leader of reputable ratings