3 Gb
SSD
Disk space on the server includes space for files, mail, MySQL databases.
1 site
1 database
Load
5%
Peak load per one CPU core cannot exceed this value.
or
≈ $1.8 per month
when paid annually
10 Gb
SSD
Disk space on the server includes space for files, mail, MySQL databases.
5 sites
5 databases
Load
12.5%
Peak load per one CPU core cannot exceed this value.
or
≈ $3.51 per month
when paid annually
15 Gb
SSD
Disk space on the server includes space for files, mail, MySQL databases.
15 sites
15 databases
Load
25%
Peak load per one CPU core cannot exceed this value.
or
≈ $5.62 per month
when paid annually
30 Gb
SSD
Disk space on the server includes space for files, mail, MySQL databases.
40 sites
40 databases
Load
50%
Peak load per one CPU core cannot exceed this value.
or
≈ $9.75 per month
when paid annually
1 Gb
SSD
Disk space on the server includes space for files, mail, MySQL databases.
1 website
0 databases
Load
25%
Peak load per one CPU core cannot exceed this value.
after registration, the desired tariff will be available for selection in the control panel
Premium hardware
with SSD
Mchost clients are served on Dell professional equipment with SSD drives.
24/7 support
Mchost best specialists are available 24/7 to solve any issues.
Website transfer to our hosting
When switching from another hoster, Mchost transfers sites for free and gives a month of use as a gift.
Data Security Guarantee
CloudLinux operating system with CageFS perfectly protects the data of Mchost clients.
Own hosting panel
We use our own design panel for the most thoughtful and convenient site management.
Regular promotions and bonuses
All our users regularly receive bonuses and participate in
promos
.
All hosting plans include:
PHP version selection in control panel, MySQL, phpMyAdmin;
Perl, Python, Ruby;
SSH, sFTP/FTP;
Unlimited free traffic;
DNS management;
Access and Error logs (server logs), server statistics;
.htaccess management, custom error pages;
Unlimited subdomains number;
File Manager in the control panel;
POP3, SMTP, IMAP services for remote work with mail;
Unlimited number of mailboxes;
Automatic filtering of spam and viruses;
Web interface for working with mailboxes;
Automatic backups of all websites and databases;
Support for all modern CMS and web apps;
Auto install apps from control panel.
Data-centers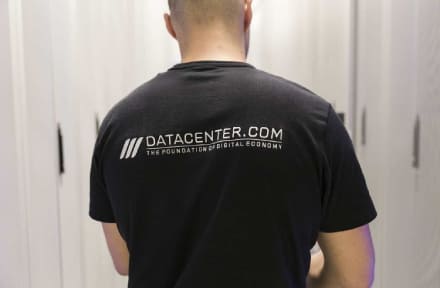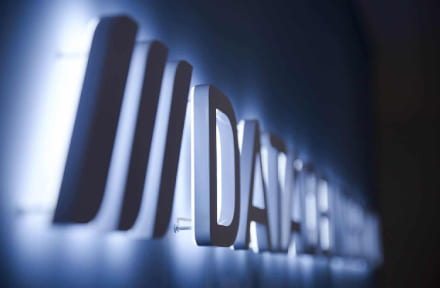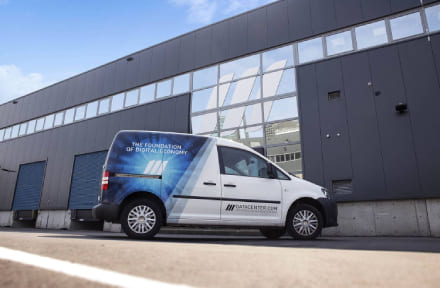 Additional services:
Increase disk space: 10

a

(≈ $0.11)

for 100 MB per month;
Additional site hosting: 59

a

(≈ $0.67)

per month;
Issuing of SSL certificate;
Additional MySQL database: 29

a

(≈ $0.33)

per month;
Dedicated IP address: 200

a

(≈ $2.29)

per month.
Get a month free when moving from another provider!
Moving from another hosting provider?
We will transfer your sites for free and give you the first month of hosting on the chosen tariff.
Just register and submit a support request.
Leave a request for transfer
Hosting for a website
Virtual hosting for a website is the space on the server, the amount of RAM and the computing capabilities of the CPU that the user rents from the hosting provider for the website, processing its operations and ensuring operability. The type of service for providing server resources is determined by the needs of the project. An option for small, simple and not resource—intensive projects is virtual hosting. At McHost, the hosting services include round-the-clock technical support, spam protection, automatic backup and support for in-demand technologies and programs.
Web hosting: plans and prices
You can buy hosting for a website with a ready-made configuration or with an individual choice of the amount of computing resources. There are five tariff plans available for ordering:
4 compiled by a hosting provider for the scale and needs of most projects;
the "Constructor" tariff with fine-tuning for non-standard sites.
For sites with promotion in Russia and for a Russian-speaking audience, you can buy hosting with server equipment in the DataPro data center (Moscow), for European web resources, a data center in the Netherlands is suitable DataCenter.com (Amsterdam). The cost of hosting starts from 157.5 руб rubles per month when paying for a year. The price does not depend on the servers location. The price is influenced by the resources and capabilities that the hosting tenant will be able to manage and use:
the number of GB per SSD;
the number of projects and databases that can be placed on the service;
the peak load caused by the site on the processor.
Tariff plans allow you to host from one web resource to an entire network of 40 sites on the server.
All tariffs include the necessary tools for setting up mail, monitoring system status, remote service management, secure data exchange and domain configuration.
The order is made through the billing panel: the type of service and the tariff plan are selected on the website, the user account is registered, the payment period and the required number of IP addresses are specified, the domain name is linked to the web project (if available), promo codes are applied and the service is paid for.
Billing supports payments via the quick payment system (QR), using electronic money (Yumopeu, Qiwi, WebMoney), via cards of Russian banks (MIR, Visa and Mastercard), as well as UnionPay and Belcard. The availability and amount of the commission, the time of receipt of funds and the speed of activation of the service depend on the selected payment method.
Advantages of renting in "McHost"
In the company "McHost" sites are located on professional equipment with SSD. Data centers meet the high standard of reliability of Tier III equipment and infrastructure. They provide virtual hosting uptime at the level of at least 99.98%. The indicator is maintained by equipping the DC with video surveillance systems, rapid smoke detection and gas fire extinguishing, as well as double redundancy of important infrastructure elements. In addition, the following are responsible for the security of projects:
server protection against DDoS attacks;
SSL certificates (commercial and free Let's Encrypt);
logs and protocols SSH, sFTP.
With McHost, you can not only save the project budget by participating in our promotions, but also earn money from the affiliate program. Among our promotions:
A month of free hosting rental to new clients when moving to our virtual hosting or virtual private server from the equipment of another hosting provider. Technical support specialists will help with the transfer of the site for free.
Domain name in the zone .ru or .rf as a gift when paying for web hosting from 12 to 36 months. Read about the tariffs that the bonus applies to on the "Promotions" page.
Discounts for advance payment of services for a period of three months or more. The amount of the bonus depends on the time interval for which the rent is paid. For example, payment for 3 months of hosting — 3% discount, for two years — 24%.
Bonus for the purchase of a 1C-Bitrix CMS license. You receive the necessary edition of the program and a monetary reward to the account.
Other services
In "McHost" you can find hosting for more complex, functional and large-scale sites. Choose hosting for the characteristics of the project:
virtual dedicated VPS / VDS servers — for medium and large sites;
dedicated servers rental — for web resources requiring complete isolation and independence;
special CMS and Premium rates — for a quick start with complex projects without programming skills.
FAQ
What is shared hosting?

Shared hosting is the "house" in which the website lives. It stores all files and folders, thanks to it the site is always available, it can be found on the Internet at any time of the day.

How to buy hosting?

Choose the rate you want and sign up.
After successful registration, you will be taken to a special control panel where you can pay for web hosting services.
Purchase completed, you can get started.

How to pay for shared hosting?

Hosting can be paid in the following ways.

Webmoney (WMZ, WMP, WMR)
By bank cards (VISA, MasterCard)
By bank transfer, by generating a receipt from Sberbank
PayPal, Yoomoney, Qiwi wallet
Bitcoin
Other payment methods through Yookassa and Interkassa services
By bank transfer (available to legal entities and individual entrepreneurs, the minimum payment amount is 1000 rubles)

Is it possible to host a game server on shared hosting?

Shared Hosting is not designed to host game servers, online radio servers, TeamSpeak servers, or similar software. You can install this software on VPS or dedicated server.
Other popular services
Hosting in Europe

from 157.5 a per month
(≈ $1.8)

Hosting in Netherlands

from 157.5 a per month
(≈ $1.8)

International hosting

from 157.5 a per month
(≈ $1.8)
Mchost is the leader of reputable ratings