VPS/VDS servers in Russia
10 Gb on SSD NVMe
only 🇪🇺
0.5 Gb RAM
1 dedicated IP
15 Gb
on NVMe
30 Gb
on NVMe
1 Gb RAM DDR4
1 dedicated IP
30 Gb
on NVMe
60 Gb
on NVMe
2 Gb RAM DDR4
1 dedicated IP
60 Gb
on NVMe
120 Gb
on NVMe
4 Gb RAM DDR4
1 dedicated IP
120 Gb
on NVMe
240 Gb
on NVMe
8 Gb RAM DDR4
1 dedicated IP
180 Gb
on NVMe
360 Gb
on NVMe
12 Gb RAM DDR4
1 dedicated IP
Premium hardware with SSD
Mchost clients are served on Dell professional equipment with SSD drives.
24/7 support
Mchost best specialists are available 24/7 to solve any issues.
Website transfer to our hosting
When switching from another hoster, Mchost transfers sites for free and gives a month of use as a gift.
Regular promotions and bonuses
All our users regularly receive bonuses and participate in
promos
.
VPS server administration and assistance in emergency situations
If necessary, the client can order an extended paid VPS administration.
This service cost — 1000 a (≈ $14.29) / hour, minimum payment amount — 500a (≈ $7.14) for 30 minutes.
VDS in Russia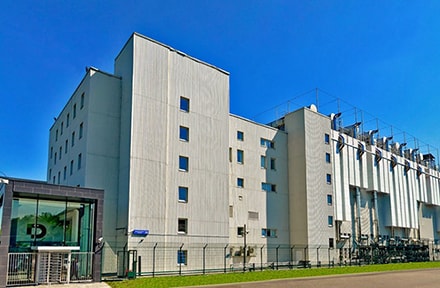 One of the largest data centers in Moscow with a total area of 16,000 m2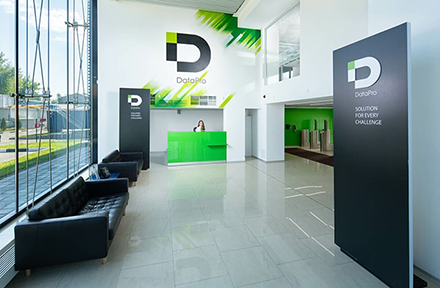 Tier III certified by Uptime Institute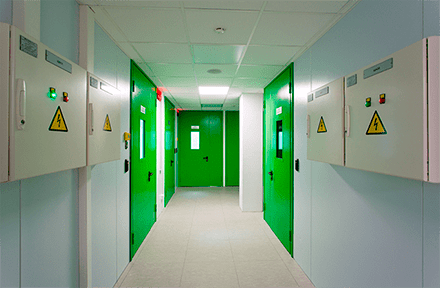 It is a private company and is not included in the structure of any holdings
All the hardware belongs to Mchost
Additional services:
Additional dedicated IP address: 200

a

(≈ $2.86)

per month;
VPS server control panels
Free control panel with a simple and intuitive interface. The main advantages are ample opportunities and simple management.
The ispmanager lite control panel, pre-installed in the system image, offers server management directly via the web interface. In addition, we provide root access to the server. Ispmanager lite license is purchased separately.
Available operating systems and VPS server configurations:
CentOS 7 (standard setup)
CentOS 8 (AlmaLinux)
CentOS 7 + ispmanager
CentOS 7 + FastPanel
Debian 10 (standard setup)
Debian 11 (standard setup)
Debian 10 + FastPanel
Ubuntu 18.04 (standard setup)
Ubuntu 20.04 (standard setup)
VPS/VDS rental in Russia
We have been providing hosting services since 2004. At Mchost, you can order:
shared hosting;
virtual dedicated server in Russia and Europe;
dedicated server;
domain name registration;
SSL certificates, licenses for ispmanager and 1C-Bitrix.
VPS/VDS — virtual server rental service. When ordering, a data center in Europe is selected by default, but upon request, we transfer sites to Russia (Moscow) to the DataPro DC. This is one of the largest data centers in Moscow with a total area of 16,000 m2, Tier III certified by Uptime Institute. To order VDS in Russia, send a request to technical support.
VPS/VDS plans
You can buy 6 tariffs VPS/VDS hosting from us. KVM-1 is the cheapest plan and includes 15 GB SSD, 1 core CPU, and 1 GB RAM. The cost depends on the amount of disk, RAM and CPU. All plans provide unlimited traffic, 1 dedicated IP and 24/7 technical support. Clients may change settings, install necessary software, create additional users. Our bonuses and promotions:
when paying for VPS from 12 months in advance, you get free registration or renewal of one domain name in the .RU or .РФ zones of your choice;
when transferring sites from another hosting provider, you get a month of hosting at the selected plan as a gift + free assistance in transfer;
discounts up to 36% when paying for services for a long period.
Select a plan on the website, sign and pay for services via the billing panel. Participate in our partnership program: attract new clients to Mchost using a referral link and receive cash rewards from the orders they paid (40% of the first payment and 20% of all payments).
FAQ
What is VDS server

VPS/VDS server is one of the types of hosting. VPS/VDS hosting emulates the work of a regular dedicated server. Clients can install the necessary software, set the desired settings. Administrative skills are required.

Where to buy VPS in Russia?

You can buy VPS/VDS hosting from Mchost. All plans include:

technical support 24/7;
premium hardware;
unlimited traffic;
templates with popular distributions Linux;
KVM virtualization.

Try and see for yourself the quality of our services.

How much does it cost to rent VDS hosting in Russia?

The price for renting a virtual dedicated server (VDS) starts from 396 rubles (≈ $5.66) per month when paid annually. The price of the minimum plan includes:

Technical support 24/7.
KVM virtualization.
Unlimited traffic.
15 Gb on SSD NVMe.
1 core CPU.
1 Gb RAM DDR4.
1 dedicated IP.

In which data center in Moscow is the hardware for the VPS/VDS located?

Our equipment is located in the DataPro data center. It is one of the largest data centers in Moscow with a total area of 16,000 m2.
Other popular services
Buy VPS/VDS

from 396 a per month
(≈ $5.66)

VPS/VDS in Europe

from 396 a per month
(≈ $5.66)

CentOS VPS

from 396 a per month
(≈ $5.66)
Mchost is the leader of reputable ratings